Housing
If you do some careful budgeting and keep to your budget you may be able to save enough money for a deposit on a home.
If you are finding your rented accommodation too expensive your landlord might agree to reduce the rent if you have proven to be an above average tenant.
It may be possible to do repairs and maintenance for a landlord in exchange for a reduction in rent.
It pays any tenant to watch out for housing which is better or cheaper in the area in which they want to live.
If sharing rented accommodation with others, make sure that they sign the tenancy agreement so that they are also responsible for damage and unpaid rent.    
If you are renting and want to know what your rights are,  then go to www.dbh.govt.nz/tenancy-tribunal.  The Tenancy Tribunal makes decisions on issues that landlords and tenants can't agree on.  They can order work to be done or money paid up to a value of $50,000. Application to the Tenancy Tribunal can be done online or by completing a printed form. In addition, a fee of $20 will be required.  For more information phone 0800-83-62-62.
Make a big effort to prevent burglary by keeping doors locked. Window stays and locks can provide extra security. If you cannot afford to have an alarm, an alarm speaker in a prominent place or a dog warning sign can be good deterrents to burglars who choose the easiest properties.  For more information on security visit http://www.police.govt.nz/advice.  
After contributing to Kiwi Saver for three years, you may be entitled to a Kiwi Saver Home Start grant. These are administered by Housing New Zealand. www.kiwisaver.govt.nz
Check to find out what Government assistance is available from Housing New Zealand for renting or buying a home.   www.hnzc.co.nz
Your local council or a trust may have rental housing available.
When buying a home make a list of your main requirements in order of importance. If you are not sure how much to offer for a property, you can pay for a list of recent sales in the area by going to www.qv.co.nz.
Useful information on the legal aspects of buying and selling property is available from the Law Society's Guides to the Law, which can be found online at www.lawsociety.org.nz/
If you own your own home and are having difficulty managing mortgage repayments, you may be able to change to an interest only loan.
Pay off your mortgage as quickly as possible as you can end up saving thousands of dollars in interest payments.
If you cannot afford your present accommodation you should consider moving to somewhere cheaper. However, if you buy another home it could cost well over $10,000 to move after paying agents, legal fees and removal expenses.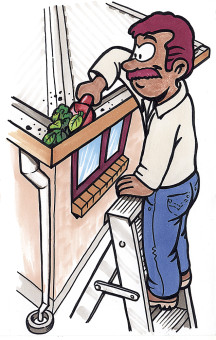 If larger accommodation is essential it may be cheaper to add an extra room or renovate than move to a larger property. However, remember that the costs of paying someone to do the work will usually exceed the increase in value of the property.
When arranging a mortgage, contact all the main banks to find out their rates. Those banks that do not use mortgage brokers usually have the lowest rates.  A saving of a few hundred dollars each year over 20 or 30 years can add up to quite a large sum. Do not be pressured into opening an account or taking out insurance with the bank. Details of interest rates can be found at www.interest.co.nz or www.mortgagerates.co.nz
If you pay rates and have a low income, find out from the Council whether you are entitled to a rates rebate.
Check with different insurance companies to find out whether you can get a lower premium on your house and contents insurance.
Do all your own repairs and maintenance whenever possible. Advice from friends, library books or the Internet can assist. www.diynetwork.com