Add Value To Your Home With Budget DIY
Monday, November 9th, 2015

Spring is traditionally the time when we look at sprucing up our home environment. But with so many DIY projects out there, it's hard to know where to start.
This guide is divided into two parts. The first is for homeowners who just want to revamp the look of their home. The second section is for those who are planning on selling and want to add value to their home without breaking the bank.
Interior DIY
1. Remove excess clutter. This may seem obvious, but it's surprising how many household items can spoil the look of your home. To do this, go through all the rooms in your house and sort items into three categories: keep, get rid of and storage. Discarded goods such as clothing and furniture can be sold via garage sales or Trade Me.
Bills and bank statements can cause considerable clutter and stress. For long-term storage, a cheap option is to use Manilla folders and store in plastic containers. These are available from The Warehouse for around $10.
Pricier options include filing cabinets - available online at TradeMe from $20 or second hand furniture stores. If your home does not include an office, and the lounge is the only place to keep paperwork, then why not invest in a cabinet that can double as a storage area for paperwork and bills. These cost around $30 on Trade Me.
2. Brighten Interior Décor. To brighten up interior decor, consider adding a feature wall. To visualise the desired outcome why not try Resene EzyPaint. This is a virtual painting software that uses the latest technology. If two colours don't agree, you can experiment till you find the look that's right for you.
If your lounge suite is looking a bit drab, try adding a throw or new cushions in a bright colour to add impact. Rearranging furniture is another option. It can make your home appear more spacious and create a different look in an instant. If your lounge is on the small side, painting walls in a lighter colour can create the illusion of space. The addition of a large mirror can also have the same effect.
Adding value to your home
If you're thinking of selling, then here is a compilation of fast, easy ideas to add value to your home and property.
1. Remove excess items. This, of course, goes without saying. In a recent study, it was estimated that removing bulky items to create space, could increase a home's sale price by $4,800.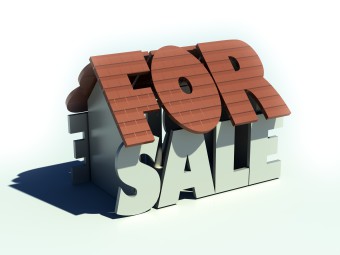 2. If possible, paint interior walls a neutral colour. This is important because painting interior walls can increase a home price by an average of $1500-$2000 according to a 2009 survey. Good neutral colours are beige, sand and taupe, which make a space look larger.  For the kitchen, a colour palette that includes yellow, orange and red is good as these are all food related.  In the bathroom, pale blue, pink or neutrals are great for opening up a small space. For the bedroom, stay away from overly bright colours, as this room is typically a sanctuary and needs to be as restful as possible. Good choices here would be pale pink, blue, or beige. One of the biggest mistakes is to paint a room white. This colour is very bright and clinical and should only be reserved for hospitals and medical clinics.
3. As with all things in life, first impressions really do count. When it comes to selling, make sure you improve your street view. Start with your letterbox, as this is one of the first things that buyers see. Check as to whether it is in good repair or in need of a paint job. If your box needs replacing, cheap letterboxes can be obtained from the Warehouse or Trade Me. Make sure your fence and front garden are presentable and well maintained. Also have a look at your front door. Paintwork may need to be touched up, or a complete repaint may be in order.
If possible, find a friend or family member who can give an honest appraisal of your home and property. They may notice those small details you have overlooked.